Identity Verification
Identity Plus builds on our base Identity product by adding a human selfie utilizing our unique passive liveness biometric technology. Identity Plus compares a selfie to the photograph on a document to ensure they match.
Many vendors claim to have passive liveness, yet your customer still has to zoom the phone in and out to prove liveness. IDmission is totally frictionless with a snap-and-go technology. Unlike other vendors, we do not have to send the image up to a server to determine liveness. We do it in a split second right from your user's phone.
Once a match is confirmed, we then extract data from the document to be placed in your particular application.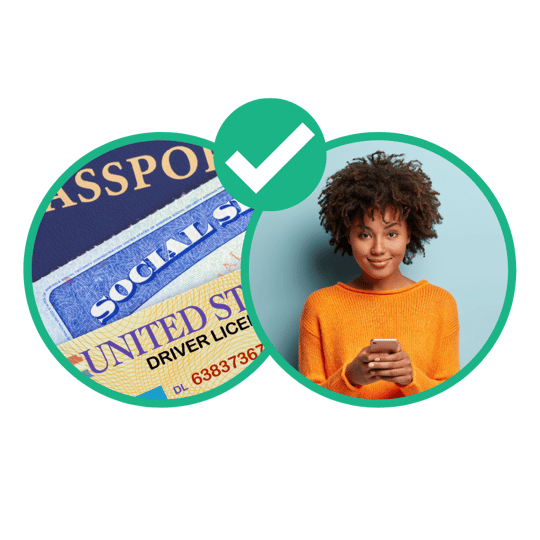 Passive Liveness Verification
In an industry first, IDmission provides the ability to submit a photograph (JPEG, MP4, PNG file) via our API to determine liveness. In fact, we're one of the limited number of companies that have achieved level 2 ISO 30107-3 PAD compliance.
In real-world applications, IDmission understands many people have very poor quality IDs. That is why we have built a 24 hour, around the globe, manual review process. Our team can review suspect documents in minutes not hours. Our SLA is the best in the industry, just ask our customers.
Passive Liveness is included in our Identity Plus product, but is also available as a standalone application.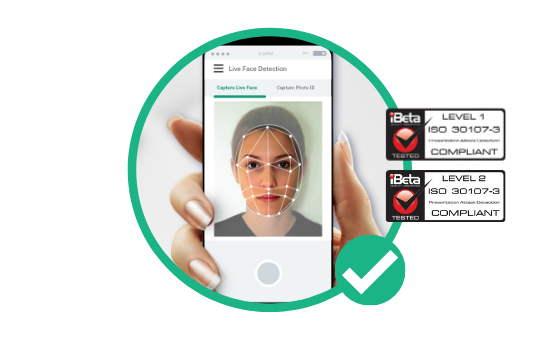 The Spoof Proof Selfie
Watch our video to see our liveness detection in action. Passive liveness detection (no action required from the user) is the key to customer convenience while maintaining data security and integrity.
Contact Us Today
We love helping customers solve problems and we are easy to do business with, try us out