Employee Lifecycle Identity Management

Eliminate Risks Associated with False Identity
Employee theft costs businesses an estimated $50 billion a year, and is rising at a rate of 15 percent per year (source).
With fraud being dominated by insider activity, establishing your employees biometric identity at the time of transaction dramatically reduces this fraud.
Alleviate the pain associated with managing a complex employee lifecycle. Provide a safe, secure, and easy-to-use system for your operations, your employees, and your IT team.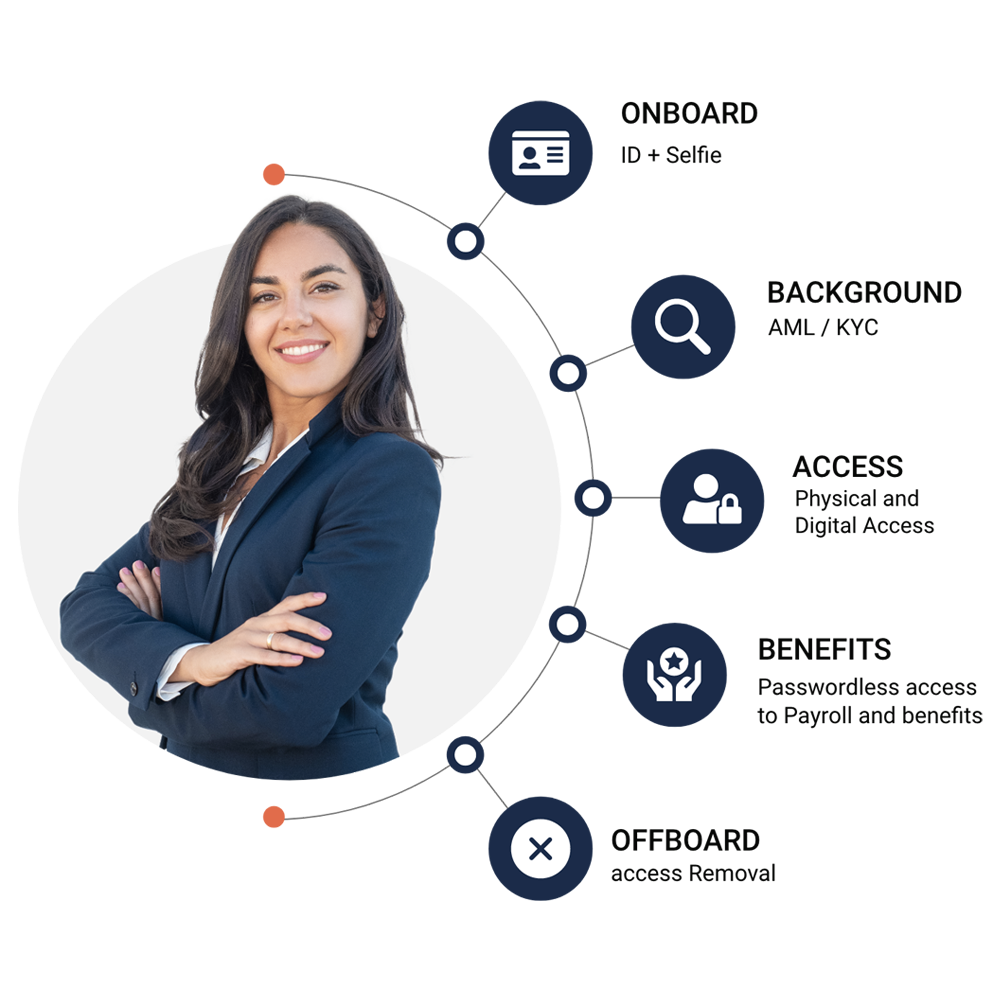 From onboarding to offboarding - use biometrics to manage the entire employee identity lifecycle
Today's workplace is increasingly digital. But with that convenience comes risk - make sure you're keeping your operations and your staff safe and secure.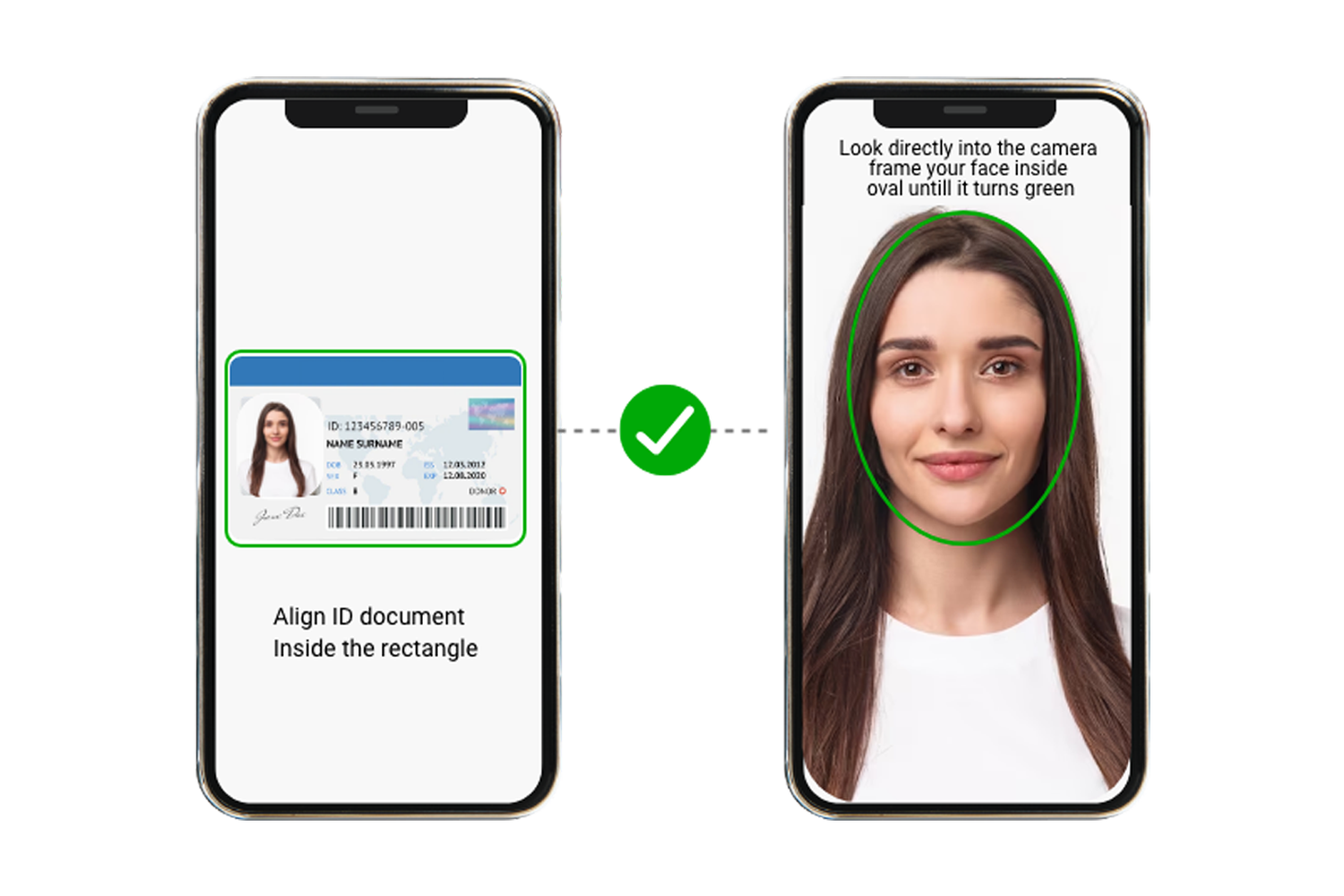 Onboard with ID + Selfie
With IDmission, we enable end users to digitally onboard from anywhere, at anytime, using any device. Create seamless digital onboarding experiences with a simple ID + selfie.
Step 1: Check authenticity and validity. Extract data.
Step 2: Passive liveness check and face match
Step 3 (optional): onboard with fingerprint + voice
Step 4: Collect tax documents and connect to your system of record.
Onboarding complete!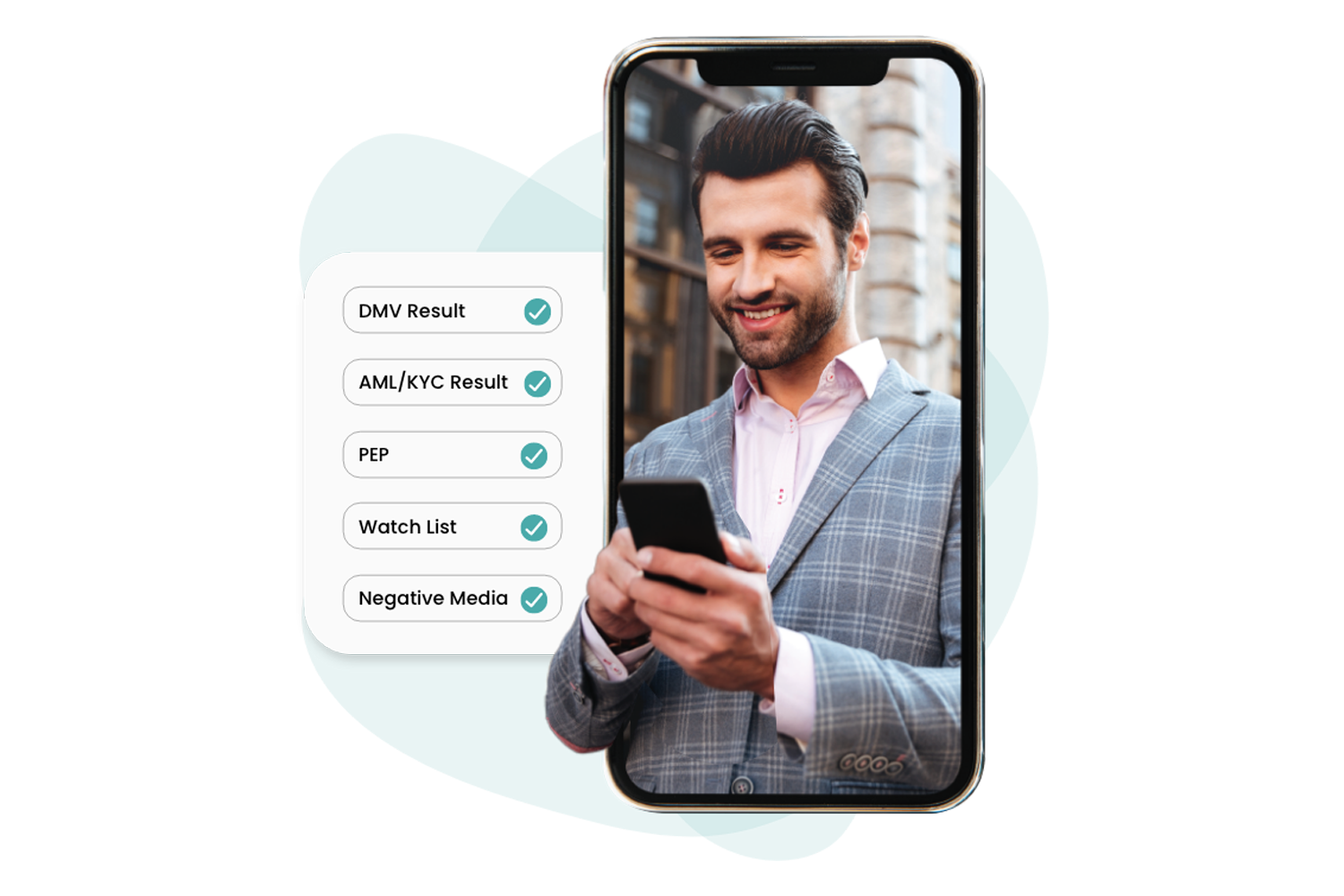 Background Checks
Now that you've verified your user is who they say they are, you can run detailed background checks to make sure there's nothing nefarious going on behind the scenes. With IDmission, we've built in the following checks:
Sanctions watchlist
Negative media
PEP watchlist
Sexual offenders
Criminal background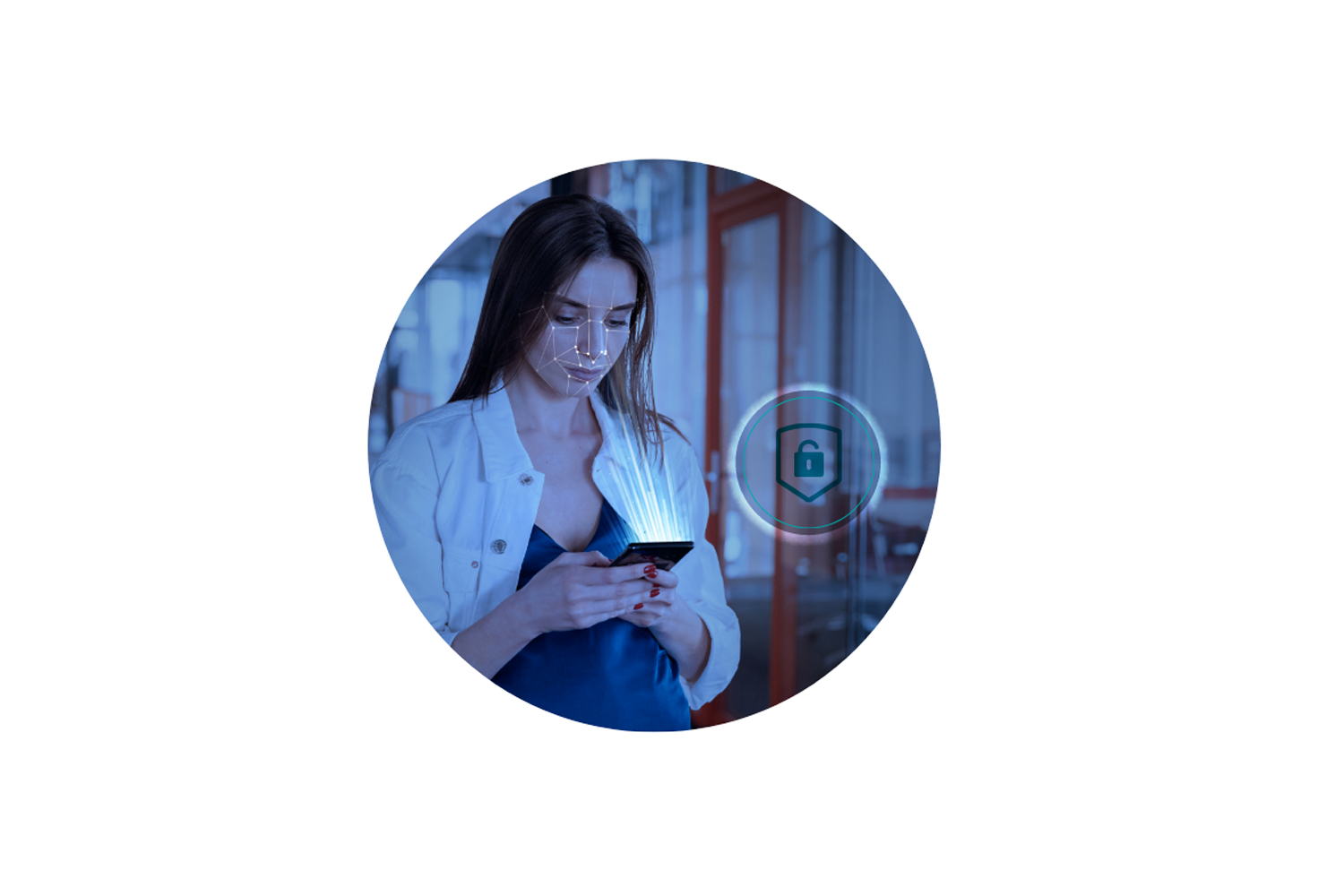 Digital and Physical Access
Replace traditional and fraud filled methods of access like log-ins, passwords, and keycards with biometric authentication. Our identity management system enables biometric authentication, and when used in conjunction with traditional methods (like key cards or passwords) provides state-of-the-art multi-factor authentication.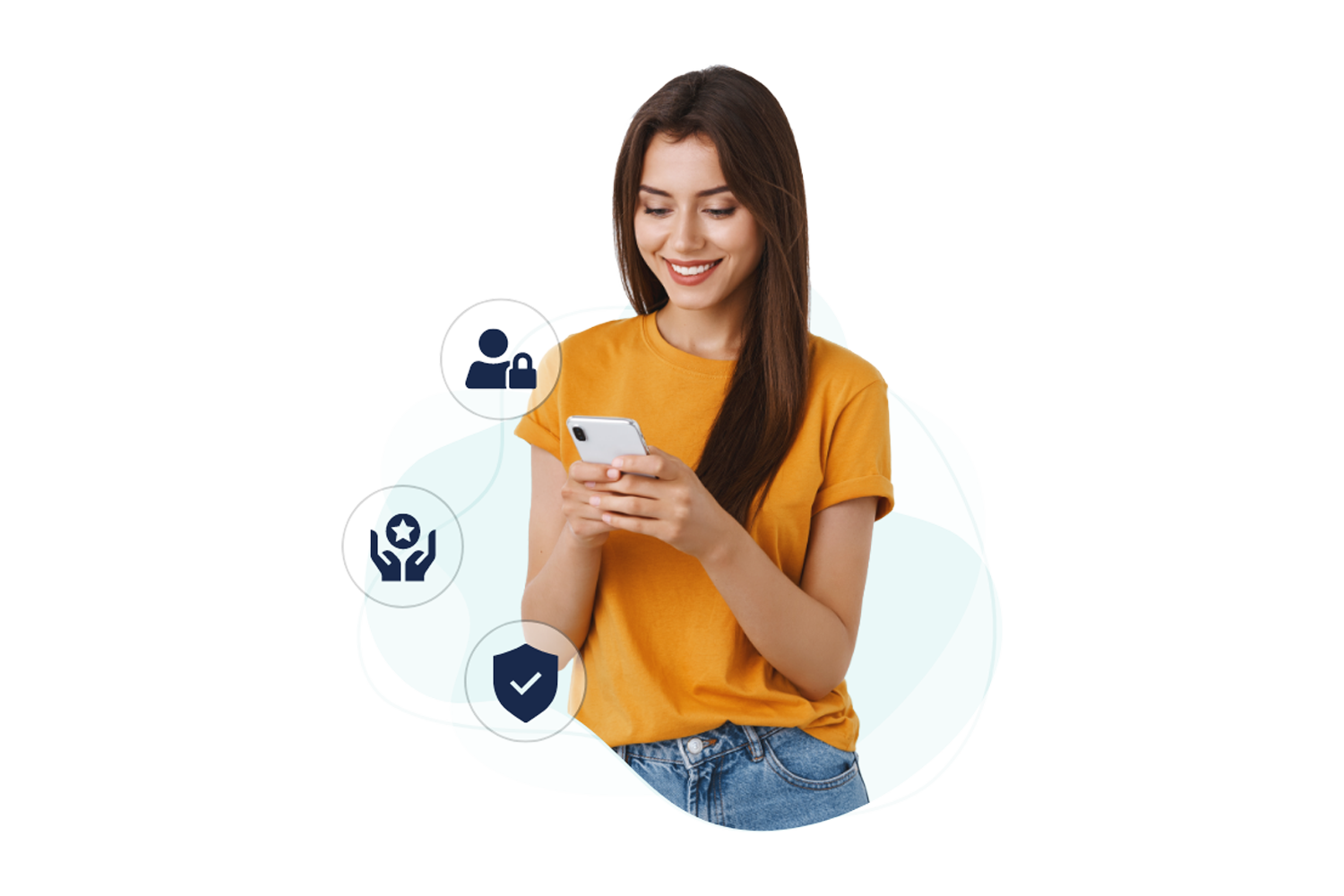 Payroll and Benefits
Retain talent by providing your employees safe access to their own information. Digital identity authentication enables convenient and secure employee access to HR and payroll systems. Give your employees the safety, security, and frictionless user experience they expect and deserve.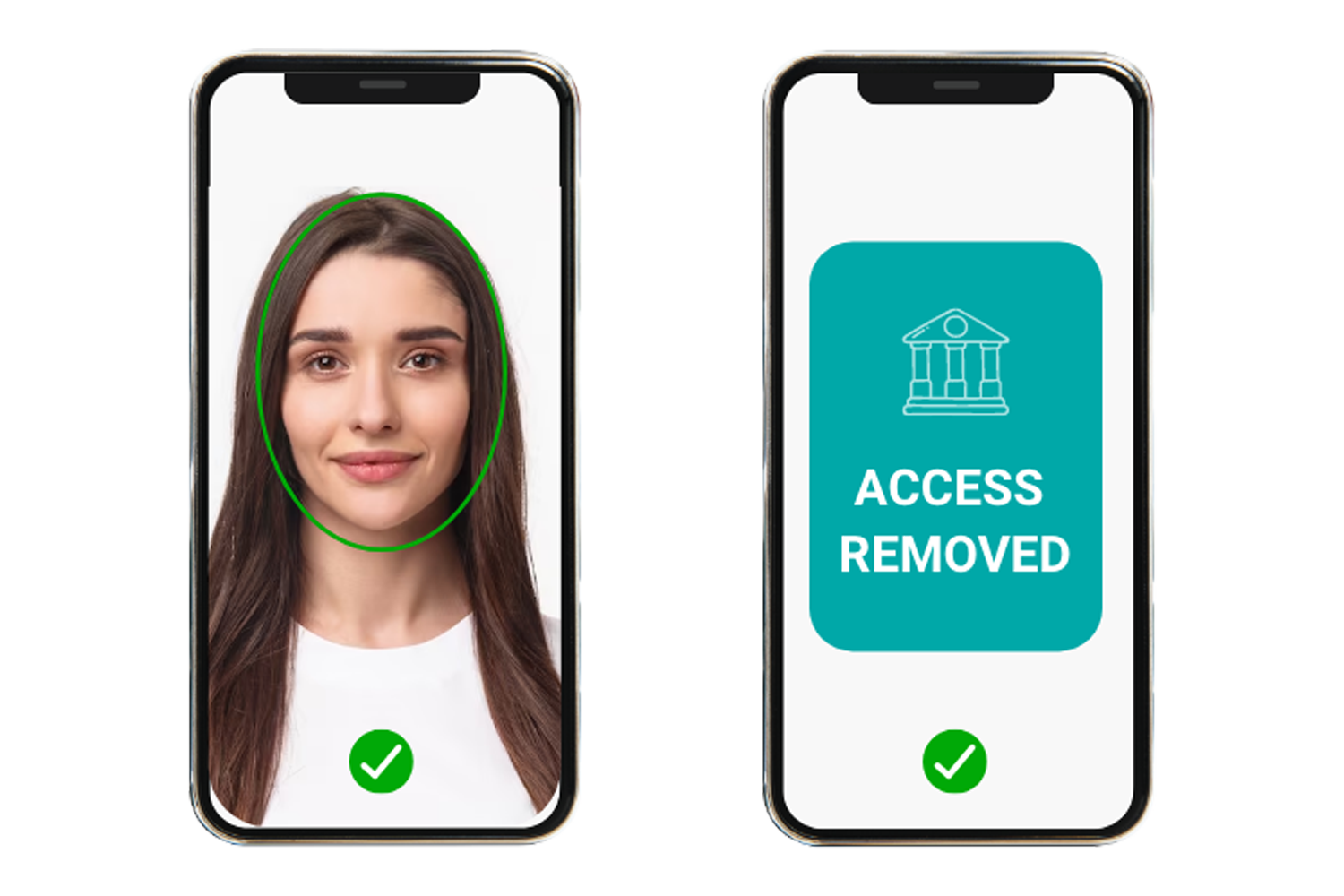 Offboarding
All good things must come to end... and that's even true with employment. Whatever the reason, you need to ensure that all of their access and permissions are completely eliminated. Using biometric offboarding keeps your data AND their data safe and secure.
Industry Leading Technologies
Our technology is the building block for providing reliable biometric solutions to our customers. Unlike most identity-proofing technology vendors, we don't buy crucial technology components - we build our own. Learn more about our technology.
Deduplication
Compare enrollees against your current database. One face = one customer.
Proof of Liveness
IDmission offers true passive liveness. No blink, no head turn, no zoom.
Selfie to ID Photo Matching
Compare enrollees against your current database. One face = one customer.
Secondary Services
SSN verification, address verification, background checks, criminal history, AML/KYC
Document Collection
Automate the collecting of important documents like W-2, W-4, I-9, and tax forms.
Multiple Biometrics
Automate the collecting of important documents like W-2, W-4, I-9, and tax forms.
We're more than an identity company.
In this global economy and the need for biometric based applications exploding, no one company can provide all the pieces to complex solutions. At IDmission, we exemplify the meaning of "partner". We treat partners like family and want them to be partners for life. Our success demands great partnership with leading companies in their respected markets. We currently serve over 160 countries and would love to hear from you today. Contact us today to learn how partnering with IDmission will help grow both our businesses.