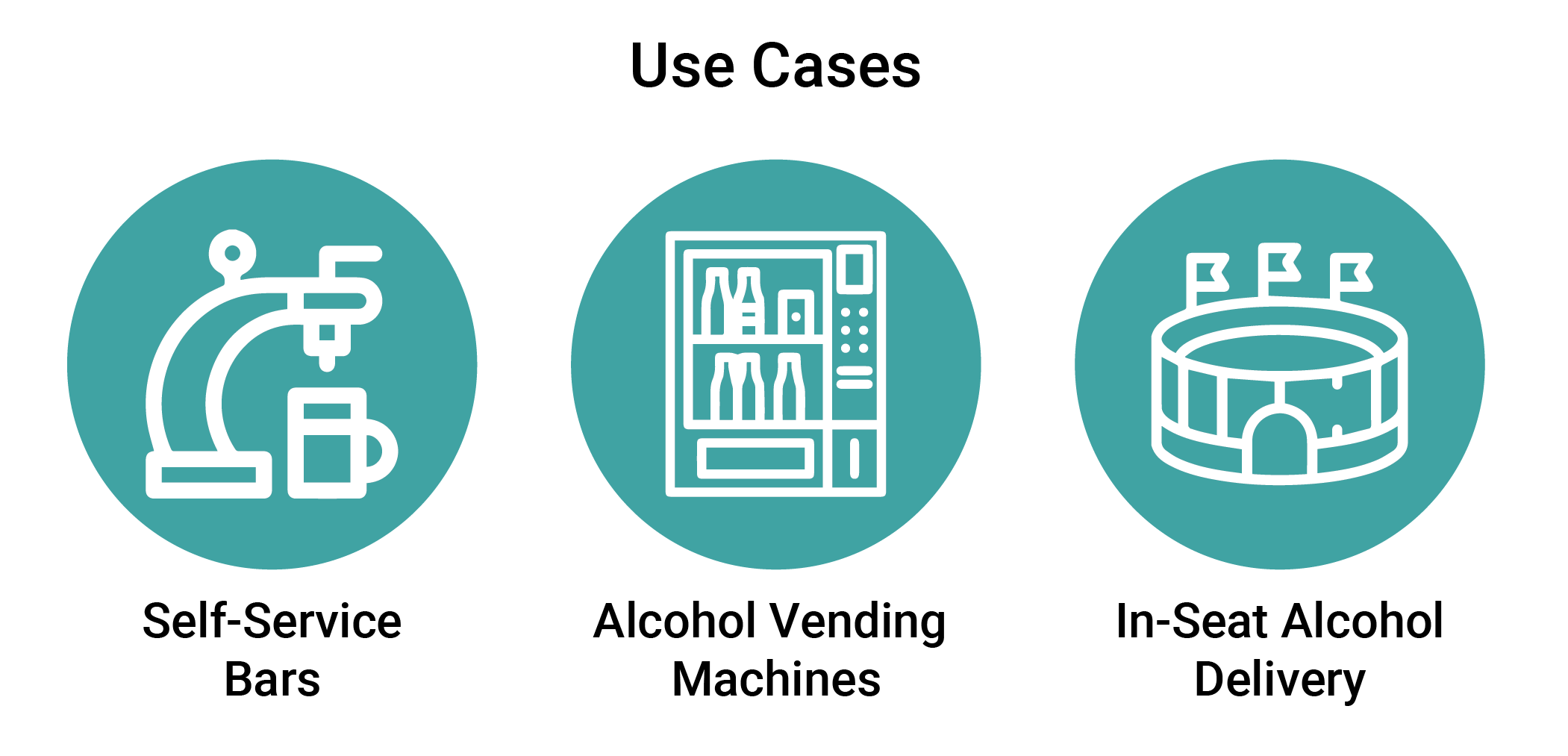 When you're a regular at a bar, the bouncer recognizes you with a glance and the bartender opens a tab for you without taking a credit card upfront.
Imagine that experience when you order a drink at a football game or a self-service bar - none of the hassle of pulling out your ID card or credit card from your wallet, opening and closing a tab, or waiting in long lines.


That is the promise of IDmission's Age Verification & Payments product suite. Invisible by design, our cutting-edge technology provides a seamless customer experience at self-service bars, alcohol vending machines, and stadiums with in-seat alcohol delivery
.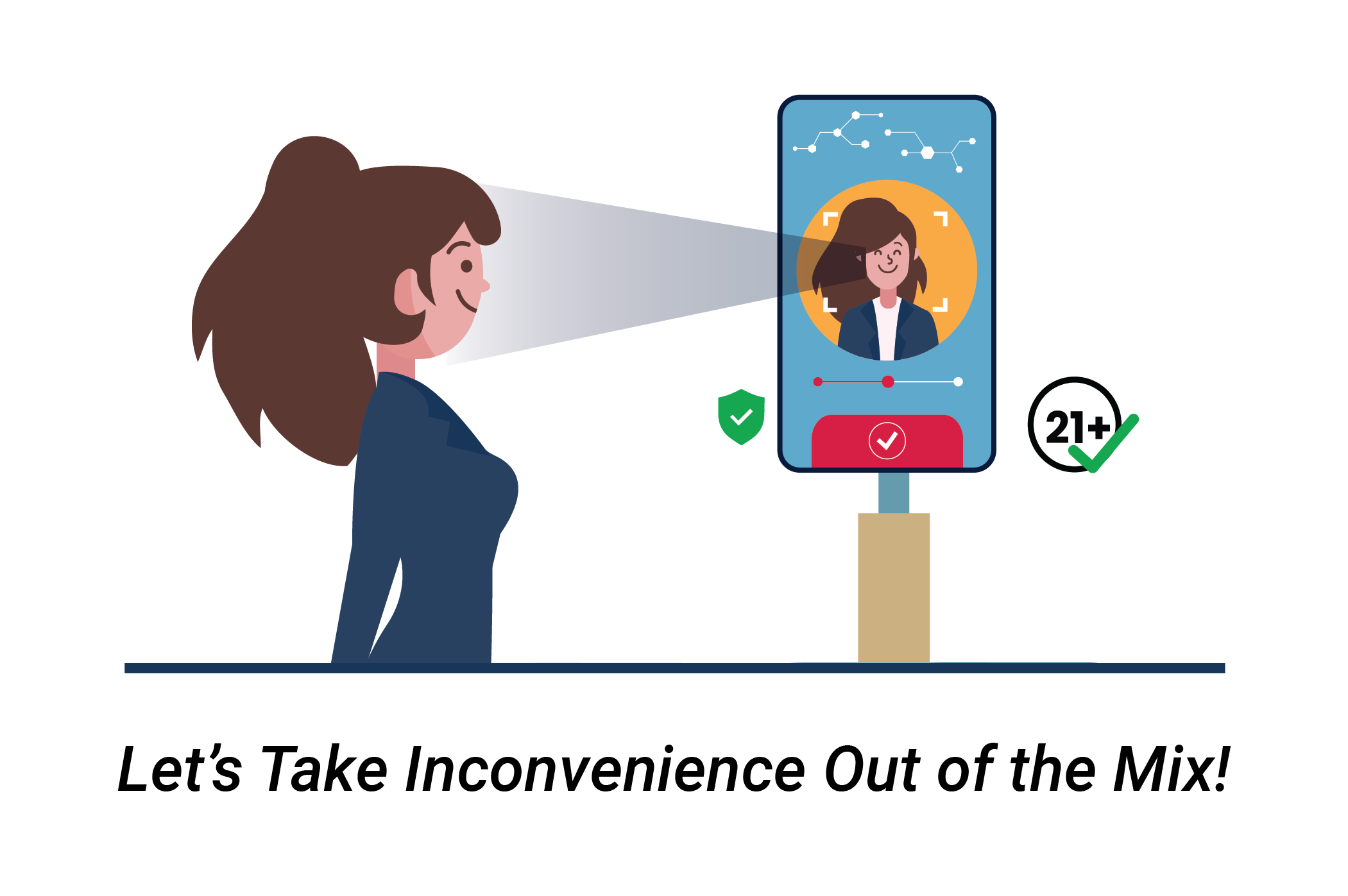 The power of face-based verification and payments is deceptively simple: they allow alcohol retailers to quickly, securely, and seamlessly verify the customer's age and payments– ensuring compliance with selling age-restricted beverages and streamlining payment processing
.
After a one-time enrollment, customers can enjoy the convenience of ordering drinks simply by showing their face. This one-time registration can be performed using a smartphone anytime and anywhere– even from the comfort of one's home.


Once enrolled, the customer simply shows their face and chooses their drink. Behind the scenes, IDmission's technology matches the customer's facial biometrics to their identity and age, green lights the liquor dispenser, and charges the drink directly to the card on file.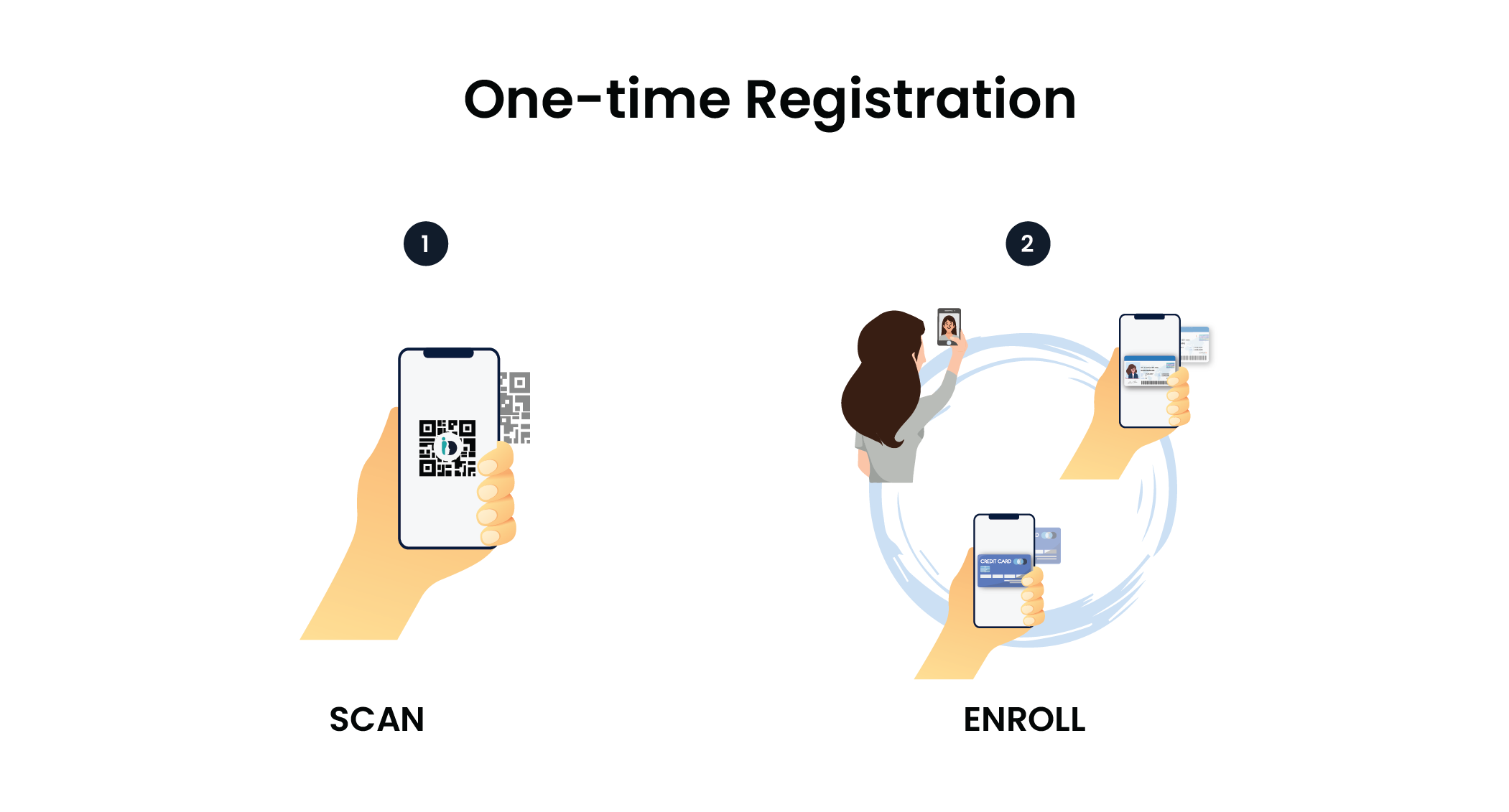 One-time Registration

Can be done anytime, anywhere
1) SCAN:
A customer scans IDmission's registration QR code from an email, text message, or flyer.
2) ENROLL:
The customer takes a selfie, captures a photo of a government-issued ID document, and provides their credit card information for their profile.
IDmission performs the following checks:


ID document is valid


Customer meets legal drinking age

Selfie provided biometrically matches the photo on ID



The customer can now enjoy the convenience of ordering drinks simply by showing their face.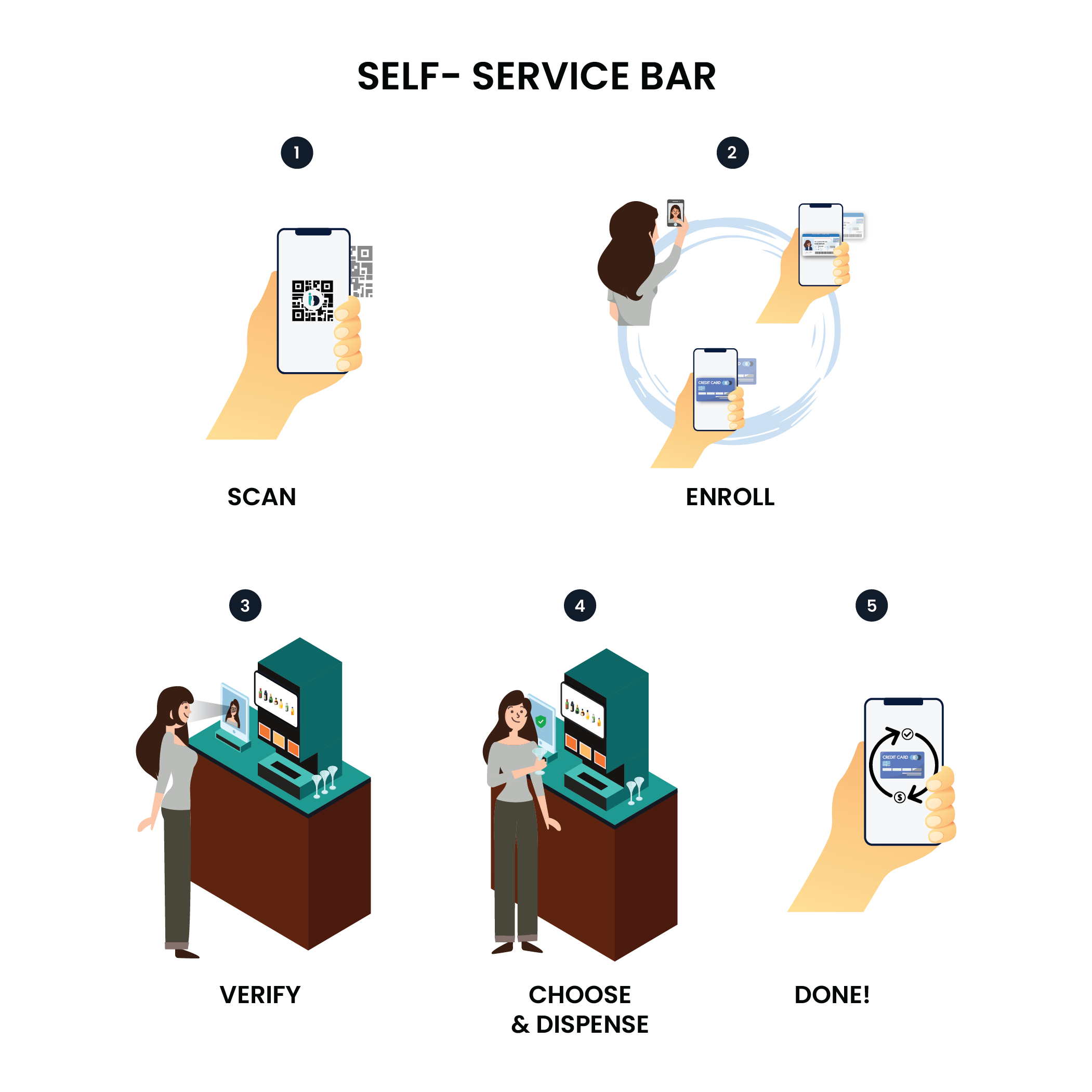 At a Self-service Bar or Alcohol Vending Machine
3) VERIFY:

The customer shows their face at the bar or vending machine. Age verification and payment-by-face processes automatically.
4) CHOOSE & DISPENSE:

The customer chooses their drink and the drink is dispensed.
5) DONE!
Payment processes automatically to the card on file.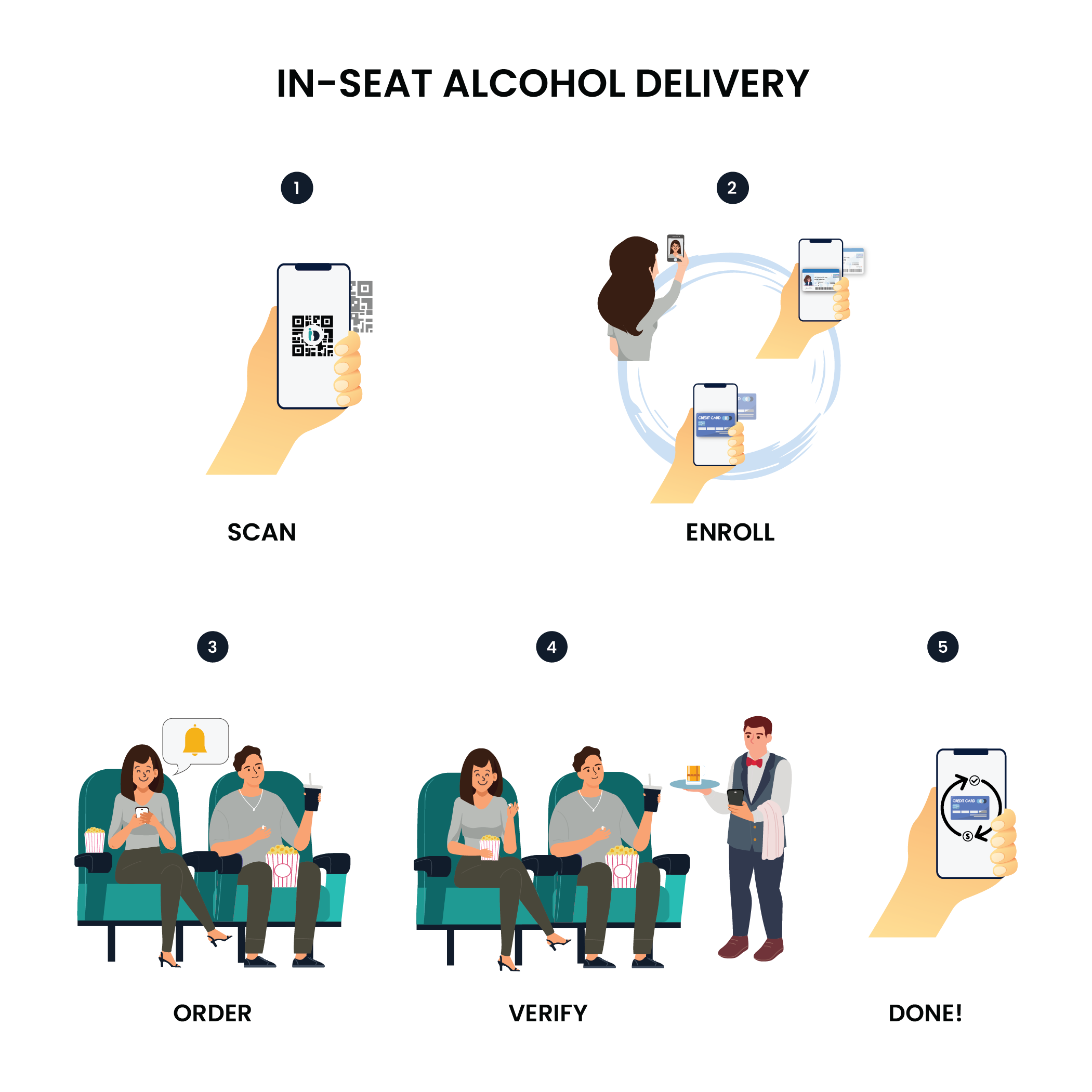 At a Sports Stadium
3) ORDER:

The customer orders a drink directly to their seat.
4) VERIFY:

The stadium staff member brings their drink and takes a photo of the customer's face to verify age and process the payment within seconds. The customer receives the drink from the stadium staff member once verification is complete.
5) DONE!
Payment processes automatically to the card on file.
Contact Us Today
We love helping customers solve problems and we are easy to do business with, try us out