Play it safe with your user identities.
with Identity-as-a-Service
In an increasingly digital world wrought with identity fraud - how do you ensure that someone is who they say they are? Identity-proofing solutions often require complex requirements, endless integrations, and months of implementation.
IDmission Identity-as-a-Service provides a no-code, no integration identity solution for businesses like yours. We've simplified identity proofing with an out-of-the-box solution that you can implement in hours... not months.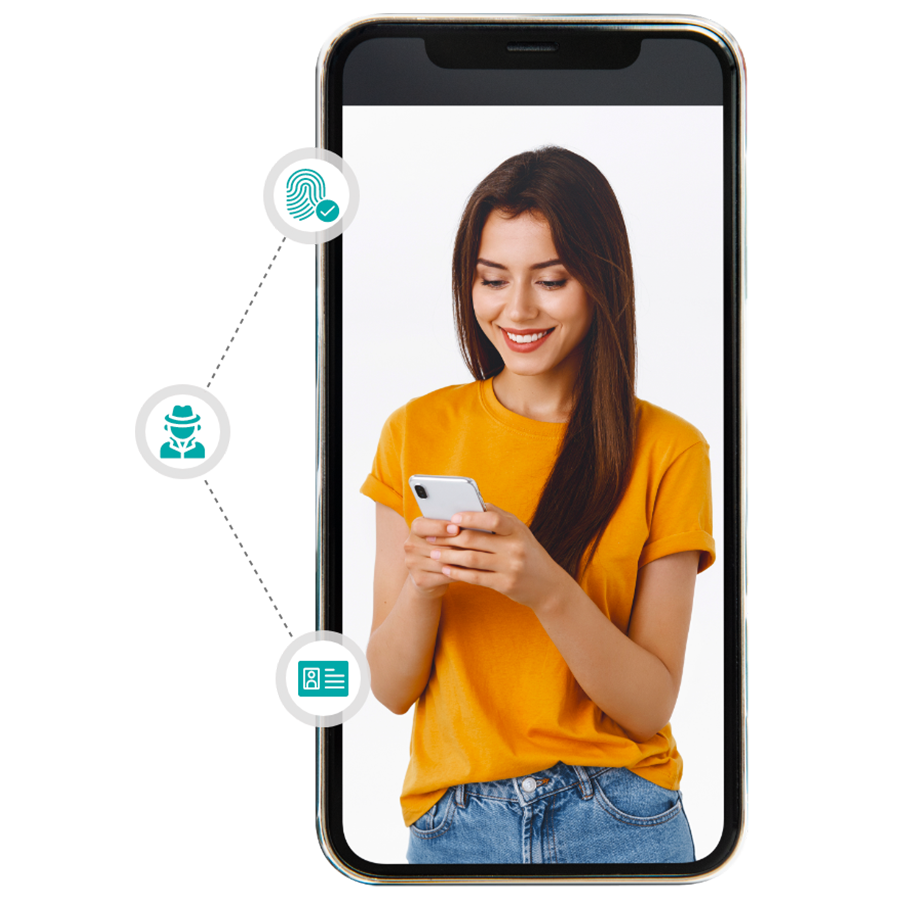 Self-Service Identity Proofing is as easy as...

Why Choose Identity Proofing as a Service?
Instant
Deploy and integrate in minutes, not months.
Easy to Use
Create a frictionless user experience for better adoption
Secure
Don't compromise security for convenience
Identity-Proofing Capabilities
Deduplication
Compare enrollees against your current database. One face = one customer.
Proof of Liveness
Integrate to virtually any system of record for the insurance, pension, and government markets.
Selfie to ID Photo Matching
Compare enrollees against your current database. One face = one customer.
Secondary Services
SSN verification, address verification, background checks, criminal history, AML/KYC
Document Collection
Automate the collecting of important documents like W-2, W-4, I-9, and tax forms.
Multi-Biometrics
We've use multiple forms of biometrics that allow us to maintain compliance anywhere.
Customer Use Cases
Employee Use Cases

We're more than an identity company.
In this global economy and the need for biometric based applications exploding, no one company can provide all the pieces to complex solutions. At IDmission, we exemplify the meaning of "partner". We treat partners like family and want them to be partners for life. Our success demands great partnership with leading companies in their respected markets. We currently serve over 160 countries and would love to hear from you today. Contact us today to learn how partnering with IDmission will help grow both our businesses.