IDmission > ID Documents


Identity Document Capture and Verification

Capture and validate IDs to perform identity proofing. IDmission machine learning models recognize ID documents, detect ID fraud, extract ID data and verify authenticity with 3rd party sources.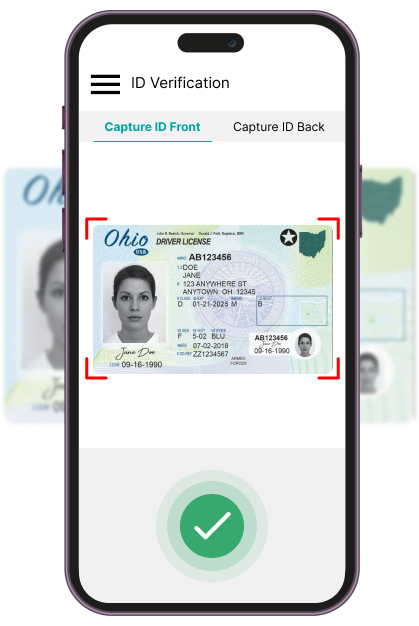 IDmission automates identity proofing with the capture, data verification, and processing of identity documents from a mobile phone photo.
Using our machine learning models, we determine the type of document, validate its authenticity, and evaluate if all the fields can be read. This includes text, barcodes and machine readable formats.
Then we capture the data and validate it against systems of record, such as government databases, to verify accuracy and detect fraudulent actors.
Document Verification Software
IDmission document verification software supports identity documents from over 200 countries; this includes some 4,000 different types of identity documents including passports, drivers licenses, national ID cards, and voter ID cards. Data is extracted automatically by OCR and by reading barcodes and machine readable zones (MRZ). Multilingual document verification is supported.
Document capture is automatic. Our AI machine learning analyzes image quality and physical presence of the document, rejecting fakes in real time. When all image conditions are optimal the ID image is captured automatically.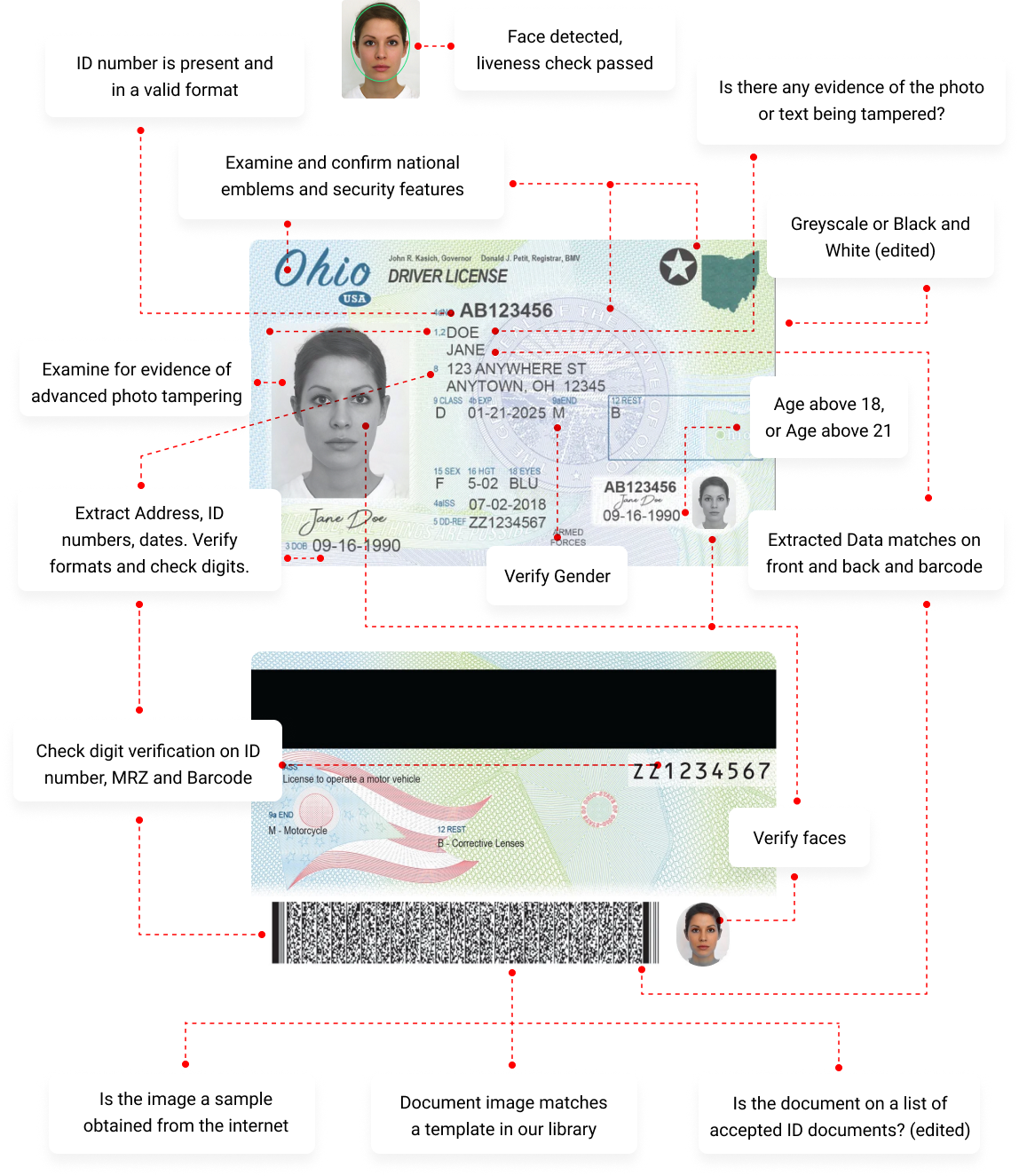 Delivered As

Mobile SDK
On-device liveness detection

Web SDK
Capture on web page and
verify against server

API
Liveness checks with single
frame or multiple frames

IDaaS
Identity as a Service,
using just a QR code