OnBo: Application Building & Custom Solutions
IDmission's vast resources of scientists, programmers, product development engineers, and solution delivery managers are working for you every day. These resources allow us to assist our customers in building end-to-end solutions that not only rely on document authentication and identity verification, but great customer experiences.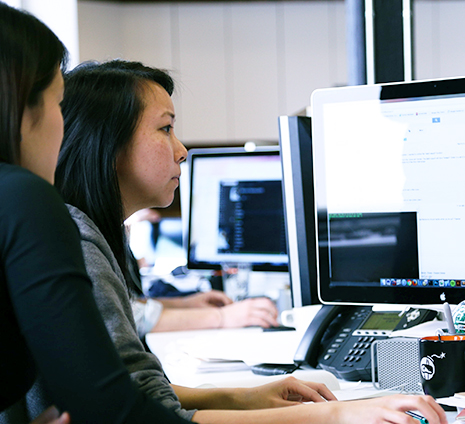 OnBo is IDmission's rapid development tool for end-to-end application building. Whether you use one of our prebuilt applications or need something special, IDmission can help you get there quick and under budget.
We have vast experience in building applications for some of the largest financial, governmental, and Fortune 2000 companies in the world. From customer-facing mobile apps to backend integrations, IDmission can provide end-to-end solutions for rapid deployment.
How Does OnBo Work?
OnBo is a rapid development tool with a vast library of pre-built integrations to hundreds of IDmission applications and 3rd party providers. The graphic below shows the many capabilities we can provide: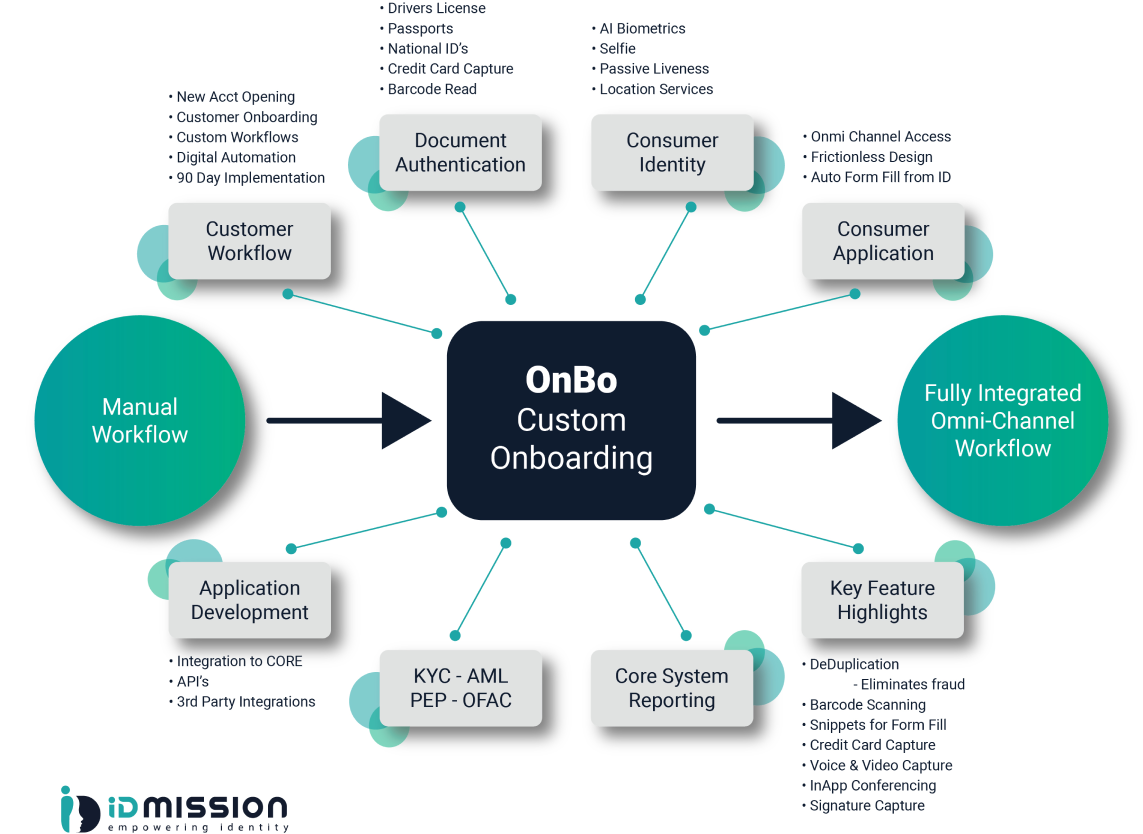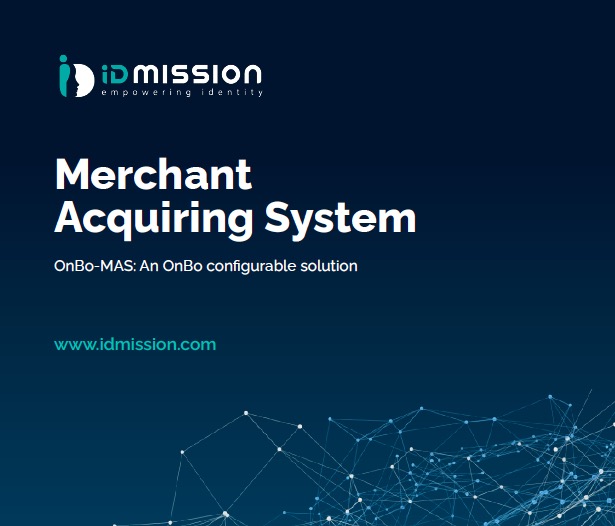 DOWNLOAD: OnBo Merchant Acquiring System Guide
Onboard new merchants in minutes without sacrificing your risk goals. Whether it's a straight through process or more complex processes to verify high-risk merchants you'll be able to make decisions in real-time.
Contact Us Today
We love helping customers solve problems and we are easy to do business with, try us out