Out-of-the-Box Identity Proofing

Identity (Proofing) as a Service
Self-service identity verification without the need for application integration
Enterprises are being forced to rapidly deploy online digital processes due to an increasingly digital workplace where work-from-home is the norm. This transformation requires a robust identity process to be built into your system.
Most organizations don't have an identity process as a part of their day to day operations, so there is no need to develop and integrate a complex onboarding process. In many cases, identity proofing is a critical component, but required infrequently.
IDmission has created an "out-of-the-box" identity solution that provides a total, end-to-end solution that can be implemented in hours, not months. Due to IDmission's junction capabilities there is no need to integrate with internal applications or 3rd party providers.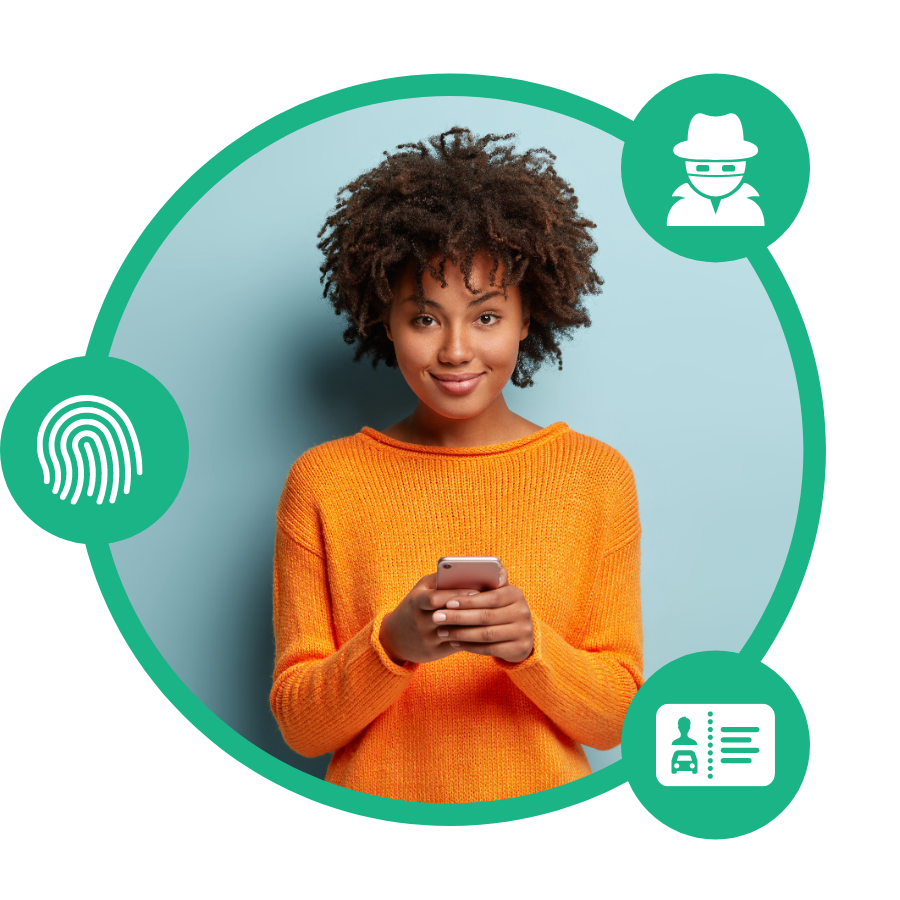 Self-Service Identity Proofing
We start with three pieces to the identity proofing process. The IDM customer (you), your end-user (customer, employee), and IDmission (us). It's a simple process that starts and ends with you, the IDM customer.

Identity-Proofing Capabilities
Deduplication
Compare enrollees against your current database. One face = one customer.
Proof of Liveness
Integrate to virtually any system of record for the insurance, pension, and government markets.
Selfie to ID Photo Matching
Compare enrollees against your current database. One face = one customer.
Secondary Services
SSN verification, address verification, background checks, criminal history, AML/KYC
Document Collection
Automate the collecting of important documents like W-2, W-4, I-9, and tax forms.
true true true true true true
We're more than an identity company.
In this global economy and the need for biometric based applications exploding, no one company can provide all the pieces to complex solutions. At IDmission, we exemplify the meaning of "partner". We treat partners like family and want them to be partners for life. Our success demands great partnership with leading companies in their respected markets. We currently serve over 160 countries and would love to hear from you today. Contact us today to learn how partnering with IDmission will help grow both our businesses.